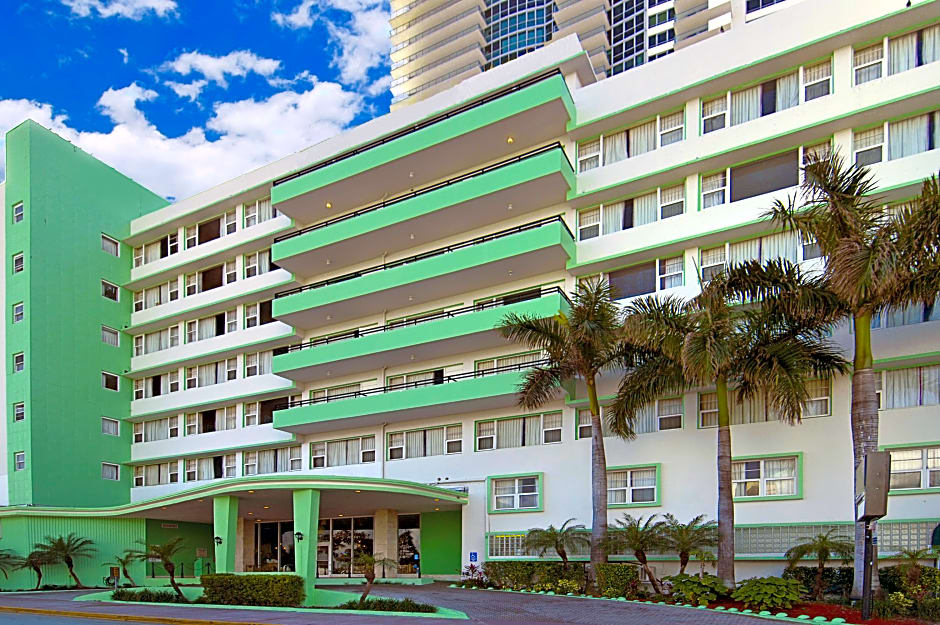 Seagull Hotel Miami Beach (former Days Inn South Beach) is a charming 2-star hotel ideally situated just steps from beautiful beaches, area attractions and South Beach's trendy Ocean Drive. The Jackie Gleason Theatre of the Performing Arts, the exciting Art Deco district and a number of shopping centres and restaurants are all nearby.

The comfortable rooms are spacious and feature all the modern conveniences needed for a pleasant and relaxing stay in Miami. Many rooms at the hotel also offer stunning ocean views.

Free wireless internet access is available and guests have a choice of on-site dining options as well has a 24-hour reception so they can come and go as they please.

ゲストレビュー
自分の意見や感じたことを教えるためにはこちらをクリックしてください >>
予約する方法
Seagull Hotel Miami Beachで予約するのが簡単で安全でございます。ご希望の日付を選択します。そして、フォームを送信するために「料金を確認し」というボタンをクリックします。 客室タイプと料金はお宅の画面に戻った後で、画面の中央にある部屋の情報を読むと画面の右側にある「予約する」というボタンをクリックすることによって希望の料金を選択することができます。希望の客室タイプを選択した後で、「ご予約を完了」というフォームに転送されます。その時に「滞在の詳細」を確認して、「ゲストの詳細」という部分の空欄でご自分の詳細のことを書きます。ご自分の名前とメールアドレスが正しく入力されていることを確認してください。 すべての重要な情報を記入した後で、「ご予約を完了」というボタンをクリックしてください。ご自分のセキュリティを確保するために、私たちがクレジットカード番号を暗号化し、非使用可能な形式にエンコードする安全なコマースサーバーを使います。
地域情報
空港

Miami, FL, United States (MIA-Miami Intl.)

- 9.37 mi

Fort Lauderdale, FL, United States (FLL-Fort Lauderdale - Hollywood Intl.)

- 19.08 mi

Homestead, FL, United States (HST-Homestead Air Reserve Base)

- 26.81 mi

Fort Lauderdale, FL, United States (FXE-Fort Lauderdale Executive)

- 27.63 mi

Pompano Beach, FL, United States (PPM)

- 30.90 mi

Ocean Reef Club, FL, United States (OCA)

- 33.71 mi

Boca Raton, FL, United States (BCT-Boca Raton)

- 40.29 mi

South Bimini Island, Bahamas (BIM)

- 53.62 mi

North Bimini Island, Bahamas (NSB-North Seaplane Base)

- 54.53 mi

West Palm Beach, FL, United States (LNA-Lantana)

- 54.85 mi

ミュージアム

Bass Museum of Art

- 944 f

The World Erotic Museum

- 0.94 mi

Wolfsonian Museum

- 1.07 mi

Sanford L Ziff Jewish Museum

- 1.67 mi

Sanford L Ziff Jewish Museum of Florida

- 1.72 mi